Relax! We can't concentrate on PowerPoint notes for hours on end. Take a break with any of these under-the radar Netflix Original Series.
Jane the Virgin
A cheesy Telenovela-inspired American romcom about a woman that is accidentally artificially inseminated? Really? Oh yes. Gina Rodriguez is the breakout comedy actress of the decade in this absorbing, twisty, romantic and hilarious series that has some of the best writing around. The plot is purposely nonsensical but the themes are relatable and heartfelt. A must watch – you'll binge all 75 episodes in a week.
Perfect for: a bad case of dissertation writer's block.
Queer Eye
The seminal makeover show Queer Eye for the Straight Guy has been rebooted and its stacked with humour and pathos. Each of the eight episodes finds a new angle on the format of five lifestyle experts helping a man to get his love for life back. The show is entertaining and escapism perfect for some quick relaxation. The experts have great camaraderie and they'll soon feel like good company through the stress of studying.
Perfect for: desperately trying to look presentable after an all-nighter.
Orphan Black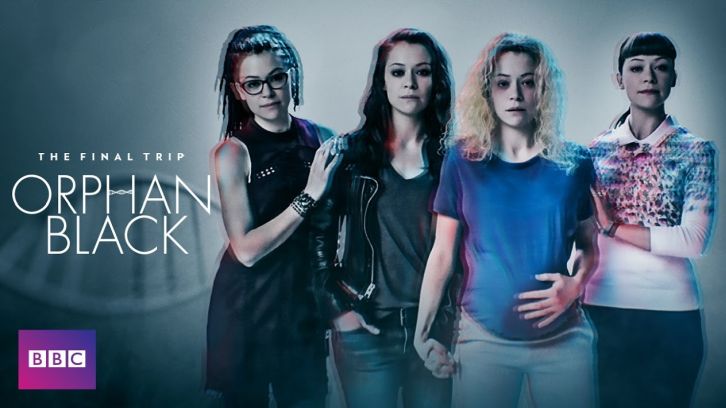 The BBC/Netflix sci-fi series may now be over but it follows a perfect arc of smart, twisty plotting. Tatiana Maslany plays a seemingly never-ending stream of clones created to control the development of evolution. You'll never know where it's going next and much of the fun comes from Maslany's incredible transformations that earned her an Emmy for the role.
Perfect for: pretending to study biology or moral philosophy.
GLOW
G.L.O.W.: Gorgeous Ladies of Wrestling is best described as a spiritual sister to creator Jenji Kohan's megahit Orange is the New Black because the plot description itself might send you running for the hills. Sure, it's about high camp, 1980s glamour wrestling but it's also a hilarious attack on the patriarchy that anyone can enjoy. Alison Brie's funny, bizarre central performance makes this one sure to be a cult classic.
Perfect for: avoiding the post-study workout you promised you'd do.
Ozark
This is Netflix's signature feel-bad family crime drama with a subversive main performance by Jason Bateman. Drugs, murder, rednecks, organised crime and more combine with a consistently bleak tone makes this far from an easy watch. But there is nothing more satisfying than rooting for a richly-drawn anti-hero such as Bateman's character Marty Byrde. This might not be an easy one to binge but you'll be sure to watch it all the way to the end.
Perfect for: reminding yourself that your life could be much worse.
By Jack Henderson